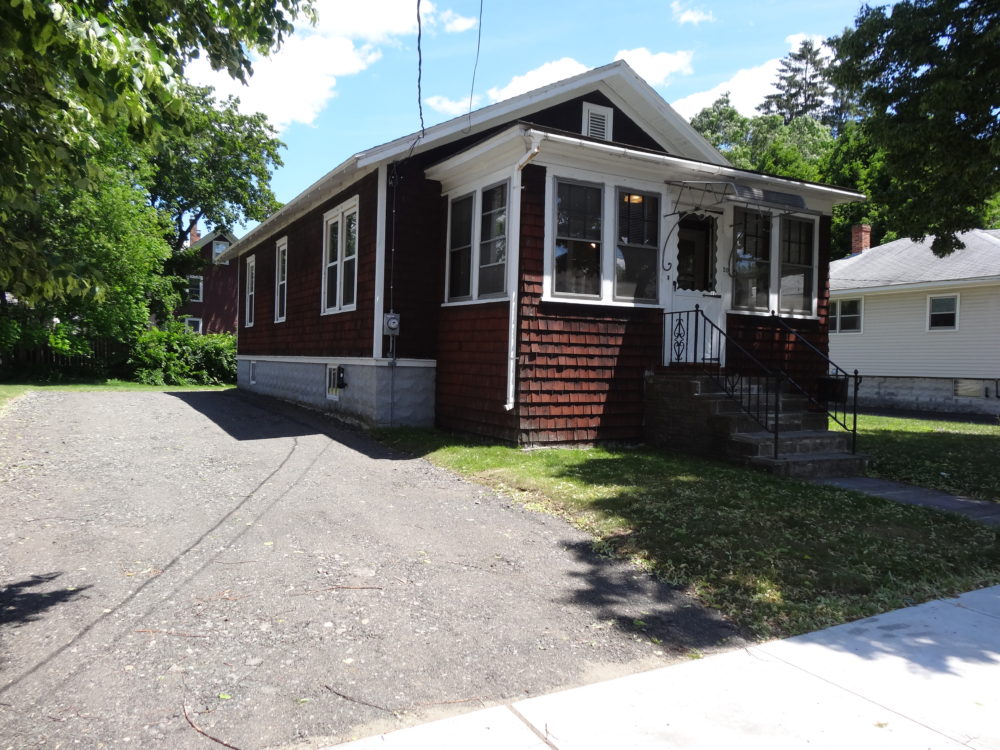 Single Family House
4 Bedroom, 1 Bath
This 4 bedroom single family house is just a few steps away from campus, it is less than a block away.
There are 4 bedrooms each with an individual locking door and closet. There is a large sunlit living room. Right off of the kitchen is the kitchen kitchen which includes a dishwasher. There is a large enclosed front porch as well as a large back yard.
There is off street parking for 4 cars but you probably won't be using your car much since you can literally throw a stone and hit campus. Washer and dryer are located on site as well.