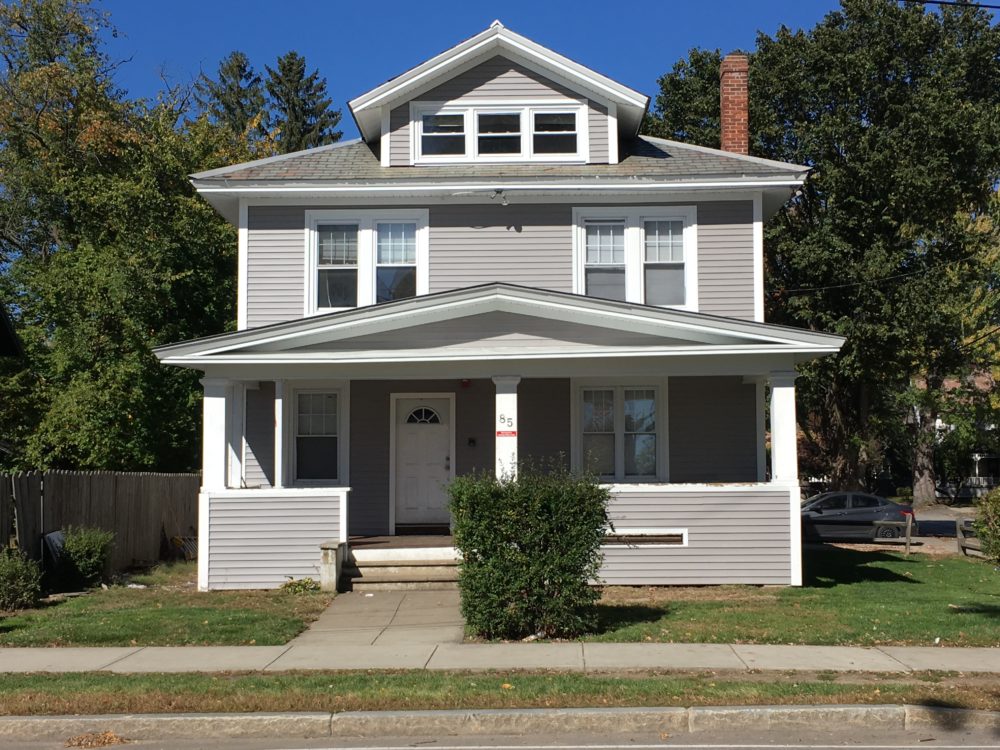 Single Family House
5 Bedroom, 1.5 Baths
This large 5 bedroom single family house is literally as close to campus as you can get, it's directly across the street. You can sit on the large covered front porch and watch your friends go by as they walk to class. This is one of the only houses in Keene that can legally hold up to 8 people.
Inside there are beautiful hardwood floors throughout the house. There are 5 very large bedrooms each with an individual locking door and closet. There is a large living room and separate dining room. There are 1.5 baths, the half bath is on the first floor and the full bath is on the second floor. Washer and dryer are located on the first floor for added convenience.
There is off street parking for 4 cars but you probably won't need it much considering you can literally throw a stone and hit campus.